Last Friday I was recognized by VMware as vExpert for 3 years in a row. I'm glad to continue being part of this fantastic community and be able to enjoy the program's benefits.

These last two years have been a good starting point, I have had the chance to work closely with people from all over the world, exchanging knowledge, ideas, and experiences, and meeting each other at VMware Explore in San Francisco, etc.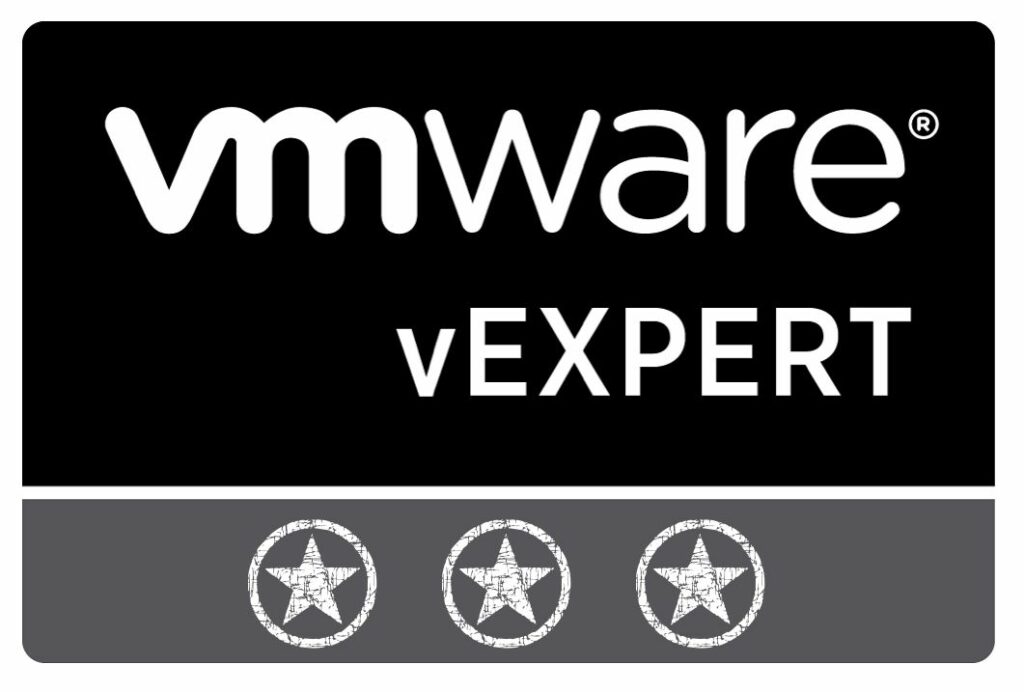 Also, I built my homelab, details can be found also here on my blog, by taking advantage of the licenses provided by the program. This helps me to create new material for this blog, enjoying the latest product versions.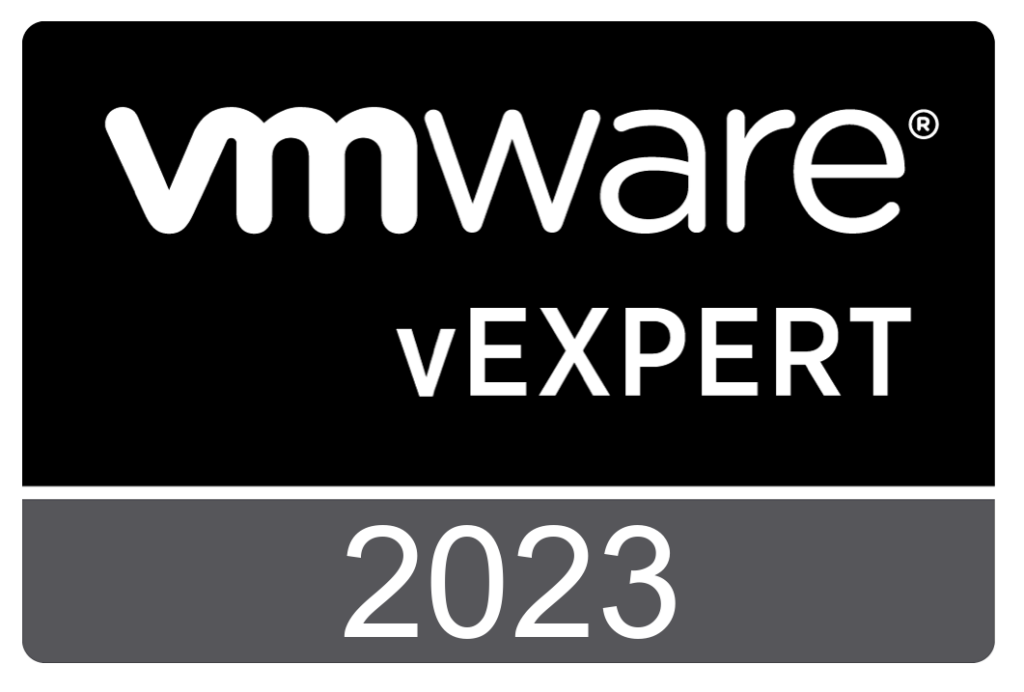 If you are also interested in becoming an vExpert in the future let me summarize the benefits of the program in a short way:
vExpert Program Benefits
Network with over 2,500 other vExperts
Opportunity to apply for 10 Official VMware Business Unit lead vExpert subprograms.
Invite to our private vExpert #Slack channels
vExpert certificate signed by our VMware CEO
Permission to use the vExpert logo on cards, website, etc. for one year
Exclusive gifts from various VMware and VMware partners
Private & technical deep dive webinars with VMware and VMware partners
Access to private betas (subject to admission by beta teams)
400-day eval licenses for most products for homelab
Private pre-launch briefings via our bloggers briefing pre-VMware Explore (subject to admission by product teams)
Access to vetted VMware & Virtualization content for your social channels through VMware Advocacy
Yearly vExpert parties at both VMware Explore U.S. and Europe events or Gifts for vExperts attending VMware Explore
vExpert Sub-Programs
Sub-Programs are the chance that vExperts have to join smaller communities (inside the program) and get access ti the different business units.

The application and voting process is very similar to the vExpert program but the criteria are determined by the business units driving the program. Only vExperts are allowed to apply for these sub-programs as we are not accepting outside applications.
So far so good for this Blog Post, if you have any questions feel free to contact me anytime.