this time it is an upgrade for the client-side, better said for my WLAN clients.
I have completely changed my WLAN infrastructure from Ubiquity's Amplifi products to Unifi Wifi-6 products & installed a corresponding access point on the ceiling in every room where there are mainly WLAN devices.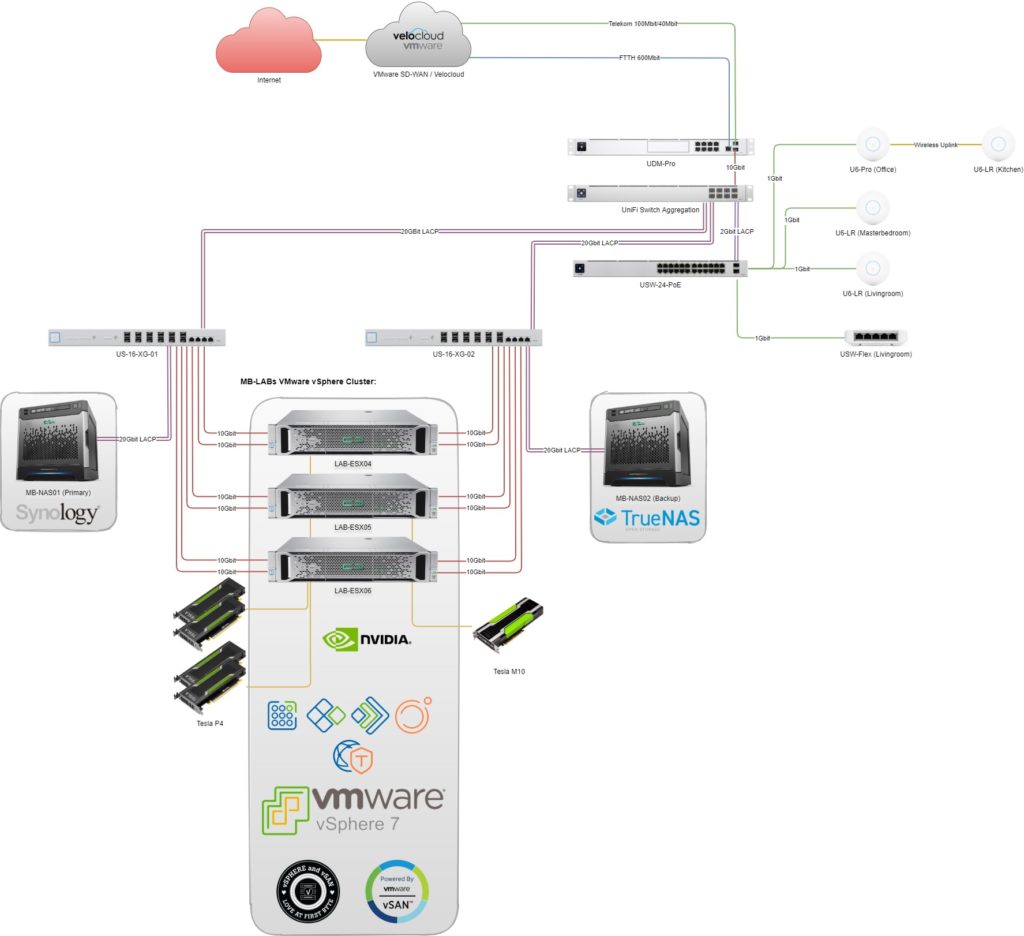 From the overview of my Homelab version 2.1 you can see on the right side the newly added Unifi access points and their connection to my core network.
Here are a few more pictures from the individual rooms and the view from the Unifi Control app.
After I then have really good Wlan coverage in the whole house, it went following again on the server side of my Homelab, what happened you read in Homelab version 2.2