New Servers & 10G Networking
In October 2020 after attempting a VMware Training from my Colleague, Mentor & Supporter Marc Huppert (VCDX#181) my former Homelab Version 1.0 needed an urgent update as I wanted to implement more Products from the VMware Portfolio to gain my knowledge in vRealize-Suite products and NSX-T.
Since I need more computing power for this project, I decided to replace the intel NUCs from my Homelab 1.0 with real servers. For this, I selected and procured HPE DL380 Gen9. First, one server to evaluate if everything works the way I think it should because at the same time I expanded my network with a Ubiquiti Unifi US-16-XG 10G switch. Later, my lab should be expanded by two more HPE DL380 servers, so that I can then build a vSAN cluster with a total of 3 hosts.
Here you can see one of the first test setups: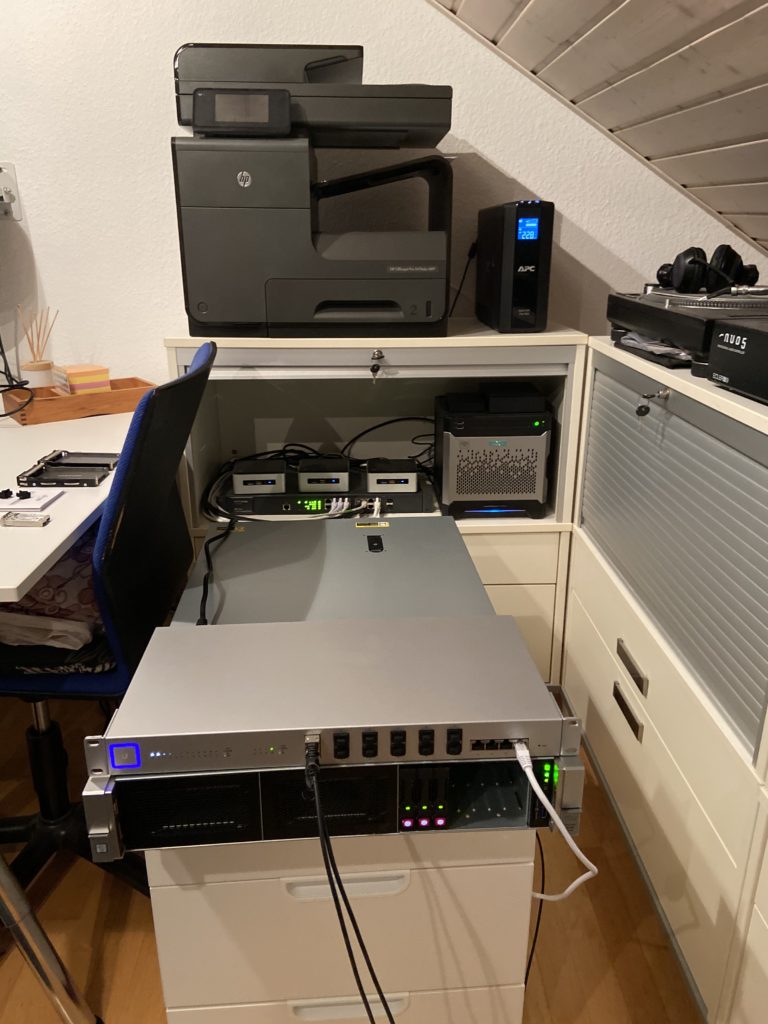 After everything worked as I had imagined, I was able to order two more servers which arrived promptly.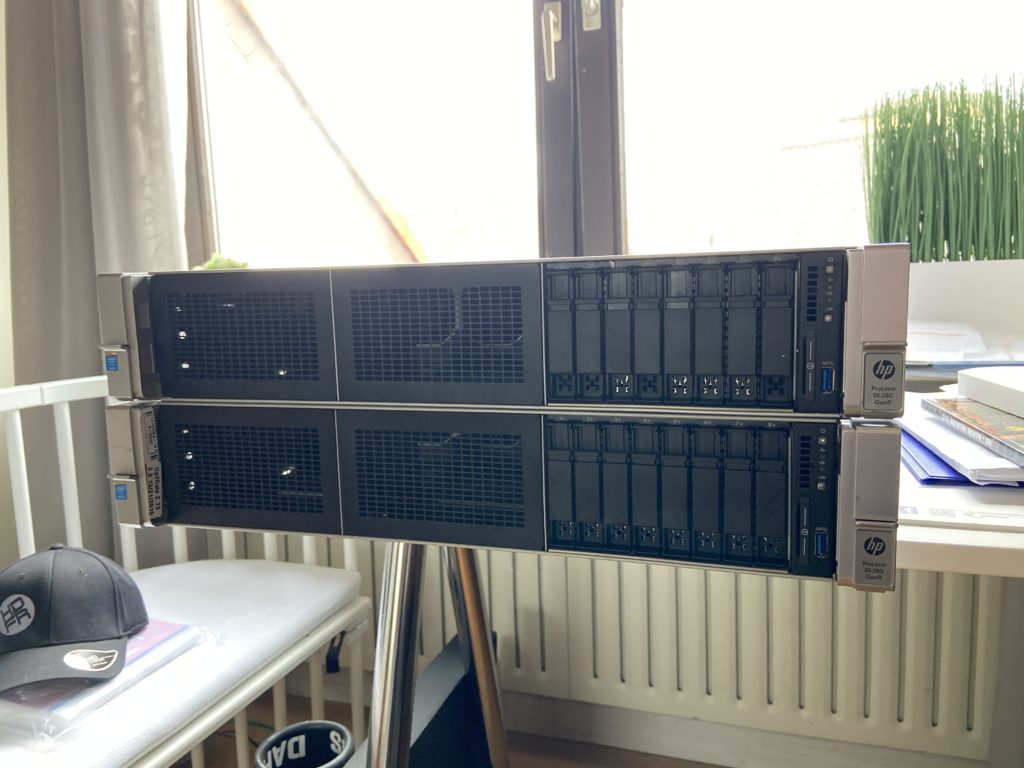 Since I had the three planned hosts available I started to install VMware vSphere, built the vSAN cluster and started with first tests and benchmarks. How it went on you can read in Homelab version 1.6 😉