Hello, dear blog readers,
As they say in Homelab, nothing is as constant as change. Therefore at the end of this month another change in my Homelab environment.
I have adapted the design of my home lab topology again and invested in another physical host to run VMware Cloud Foundation (Holodeck) in my lab.
So welcome with me another HPE DL 380 Gen9 host in my lab, which I will use exclusively for VMware Cloud Foundation (VCF) testing, hands-on experiences, and customer demos.

As always pictures say more than words, so I redrew the whole thing and you can find it below: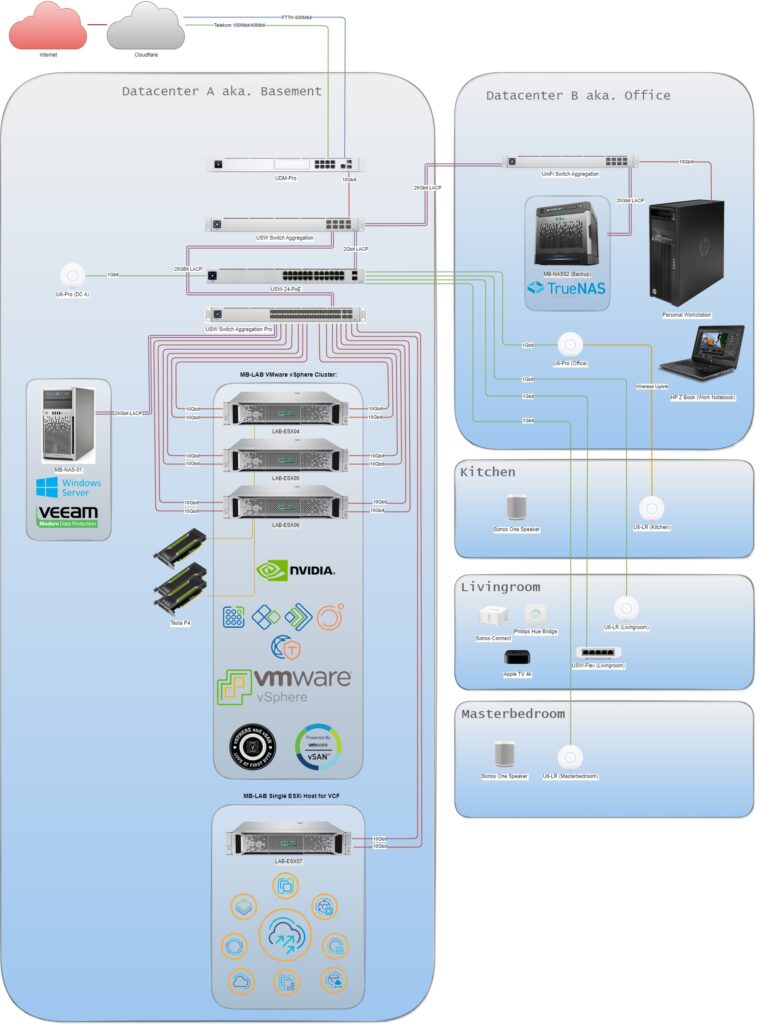 Updated BoM of my Homelab November 2023
Ubiquiti Unifi Network Infrastructure, UDM-Pro, 2x Unifi Switch Aggregation, Unifi USW-Aggregation Pro, USW-24-PoE, USW-Flex, 10Gbit Core Network, 3x Unifi U6-LR Wifi, 2x Unifi U6-Pro Wifi
3x HPE DL380 Servers 1024GB RAM, 3x 1,6TB NVME (vSAN Cache), 12x 960 GB SAS-SSD (vSAN Capacity), 4x 10Gbit Ports per Server, 3x Nvidia Tesla P4 Graphics
1x HPE DL380 Servers 512GB RAM, 7x 3,84TB SAS-SSD, 4x 10Gbit Ports
1x Windows Server 2019 as main NAS System ProLiant ML310e Gen8 v2, 4x 4TB HDD, 2x 10Gbit Ports
1x TrueNAS HPE Microserver Gen8, 2x 10TB HHD, 2x 12TB HDD, 2x 10Gbit Ports
Bold = Updated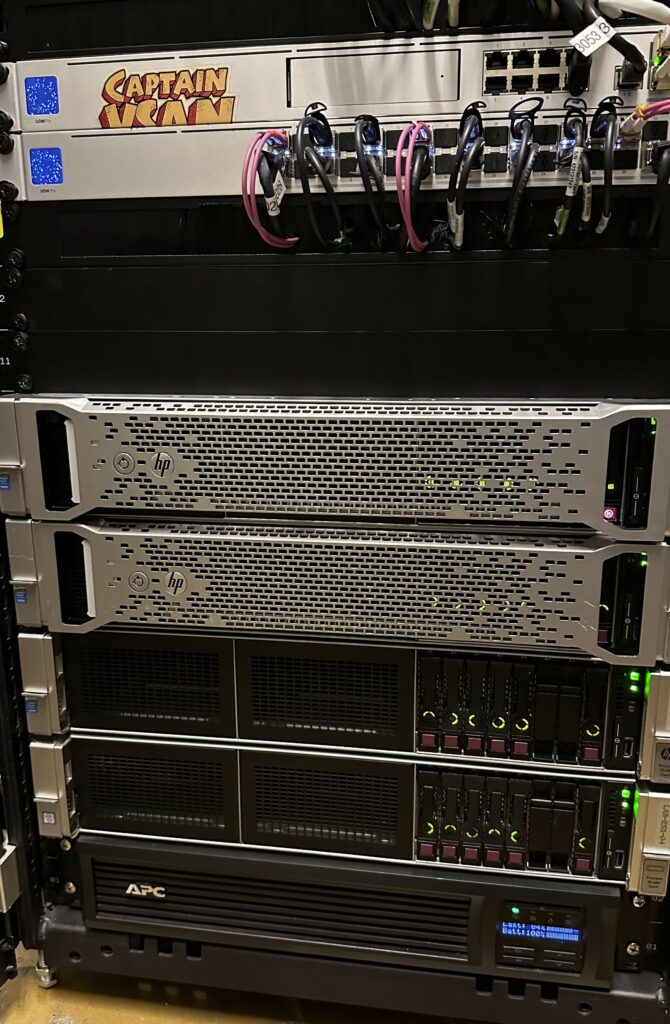 If you are interested in more topics, feel free to give me feedback or use the contact function of my site here.