In 2017 when i switched companies i decided to build my first real homelab to keep on track with the latest VMware vSpehre technology.
To keep the power usage low, i decided to go with a least 3 Intel NUC System. They where suitable for VMware VSphere with VSAN.


Latest state of Homelab 1.0 in October 2020: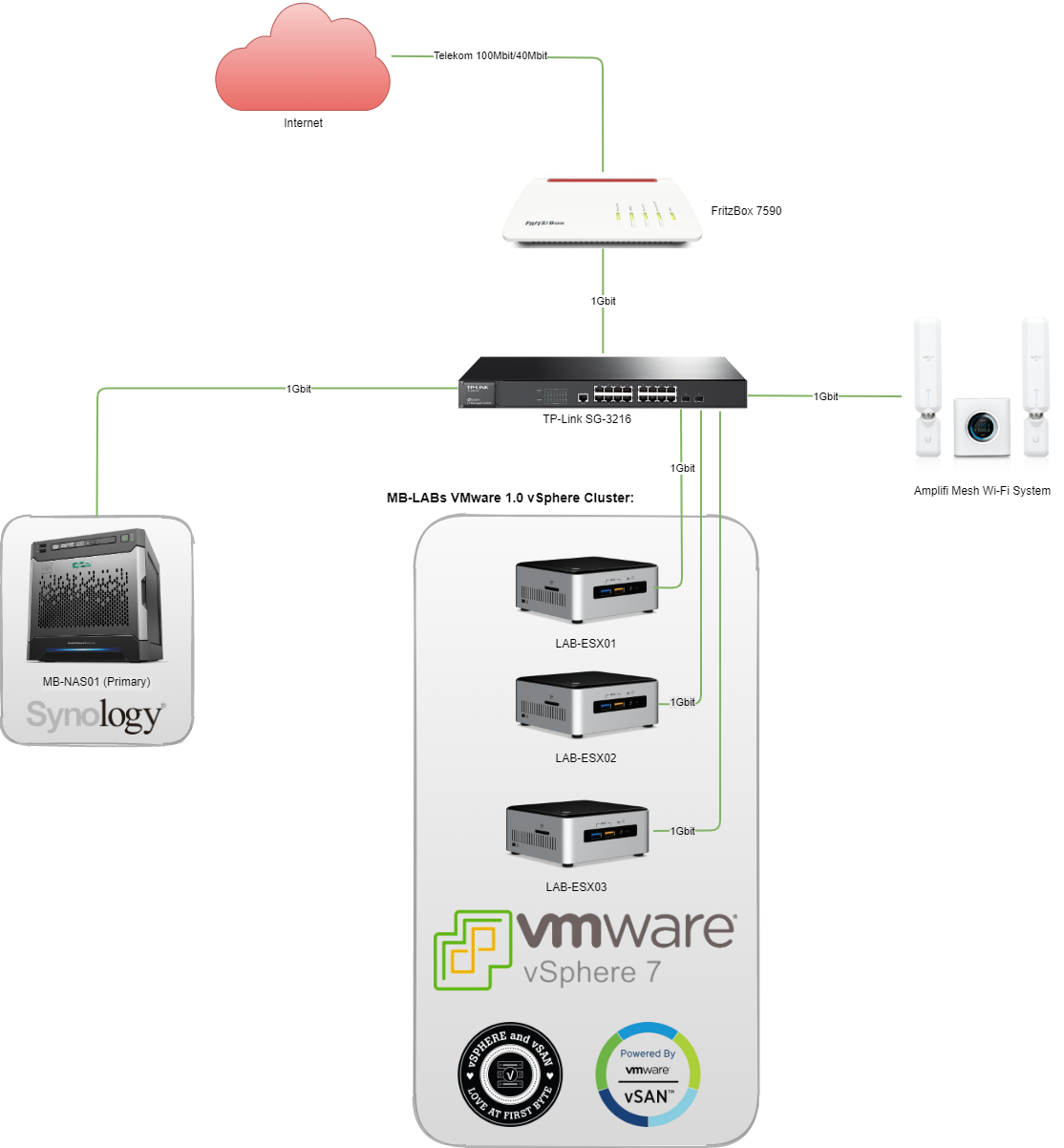 This little Lab-Environement was the perfect solution for me nowerdays as it was capable to provide enough ressources for all my VMware vSphere testing and knowledge gain about vSAN and HCI-Infrastucture designs customers of mine were asking more an more frequently.
Also the compute and storage power was able to hold my internal LAB infrasturcture Services like as Active Directory, DNS, Netscaler, Citrix Xen-Desktop and some Vendor-Simulators e.g. Netapp-Ontap, Cisco UCS and Arista EOS.
After nearly three Years on this LAB-Solution in late 2020 things got more serious, as you can read in: